I have had a very good Friday this week! I met some friends (Eley - really that's just Ellie, she just spells it like that, and Kate) for tea and cake at a sweet cafe this morning
I had tea and a lemon cupcake
Then after my lecture everyone stuck around for a mini gathering and we had tonnes of food, prosecco and cava.. which you can imagine made me rather giggly. I called mum on my walk home which she loved ha.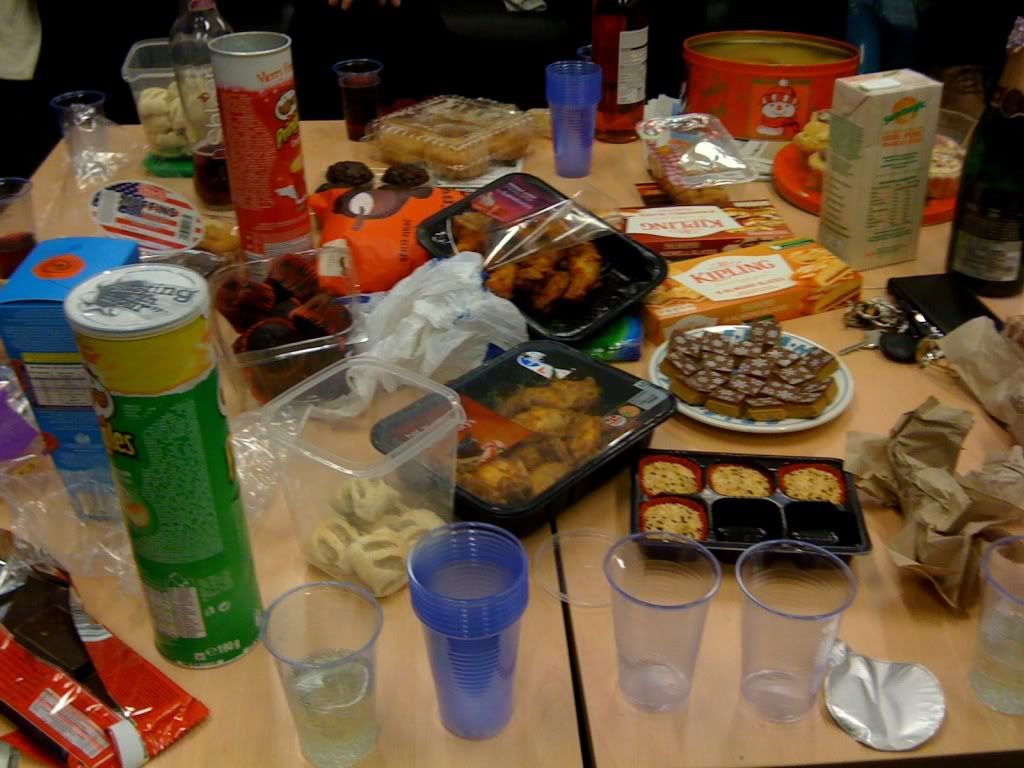 This is everyone in my class
This was a wonderful Japanese treat, tasted like peanut butter :s
And I like this little fella keeping an eye on me as I'm working
This was my present from Kate which also makes me happy. Origami sticky notes!
How was your Friday?