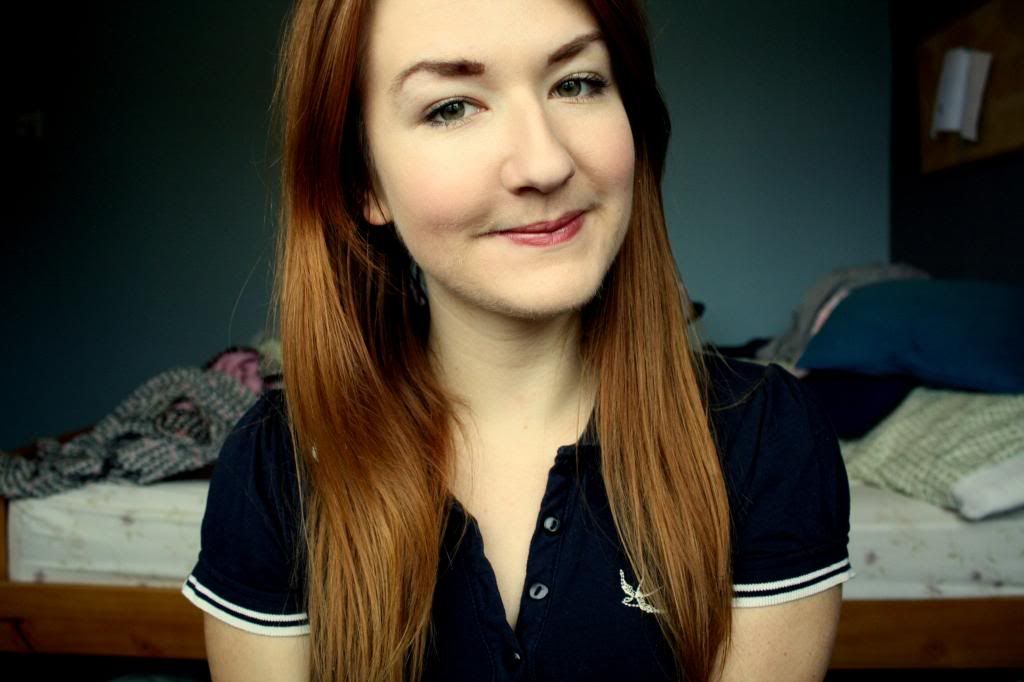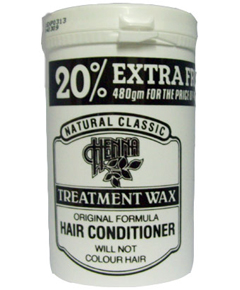 I bought this hair conditioner the other day because I wanted to give my long locks a treat. I've got some Argan oil shampoo/conditioner/oil but it's rather expensive stuff and I treat it like gold dust, rather than use it when my hair needs it. Therefore I needed something more. I wasn't really hoping for great things from this because it was a good deal, but I was wonderfully surprised!
The label says: pure henna is extracted from henna(lawsonia) leaves ; and makes a excellent ingredient for deep penetrating hair conditioners. Natural classic henna treatment wax revitalises all types of hair, particular hair which has been damaged by bleaching, perming, or tinting; use it regularly to make your hair lustrous, stronger and more beautiful to look at. 6-12 applications depending on length, porosity and thickness of hair. Will not add colour or change colour of your hair.
The directions are to wash your hair, then massage the henna through the hair and the scalp. Then cover your hair with a damp hot towel for 15 to 20 minutes depending on the condition if the hair, you Can also apply before taking a hot bath because the steam will activate the process, then rinse out thoroughly and style as normal.
I currently have only tried it whilst in the bath, so my review is slightly limited (I've just read another where the person slept with it in her hair overnight and that sounds incredible, so I'm going to try that out too). That said, after I first used this product and dried my hair (with heat protection spray), it made such a difference! I was so pleased with the results I decided I am buying it as presents for some friends for Christmas if I can find it again. My hair is tamed, softer, shinier and it just looks so much nicer :) I am super pleased with it, have you ever tried it before? What else would you recommend?