I'm not the biggest rice fan at all. In fact, if we were going for a curry I'd rather have poppadoms/naan, or even just no rice at all. So when I bought some brown rice (because I know how good it is for you) I wasn't sure what I was going to make, until my friend
Kate
had this broccoli-rice-vegetables-sauce thing that smelt divine. I knew I wanted to try it!!
When I put the rice on to boil, Theana was also making egg fried rice. As I didn't have broccoli or the sauce Kate did, I considered making egg fried rice too (I don't usually buy eggs either, what a lucky coincidence).
So I fried my veg (all I had, pepper and onions)
I set my rice to boil
When both were done, I put some salad leaves in with the veg, then the rice and cracked an egg on top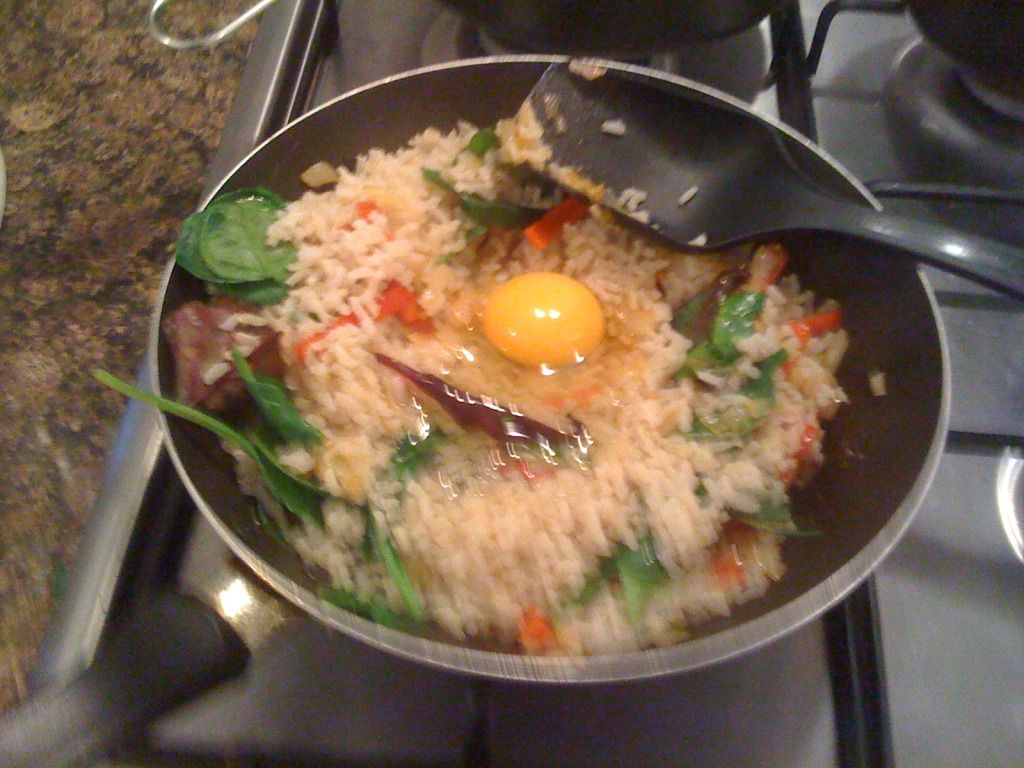 Then just mix them all around and in together. I added soy sauce, oyster sauce and a smidgen of toasted sesame oil for flavour.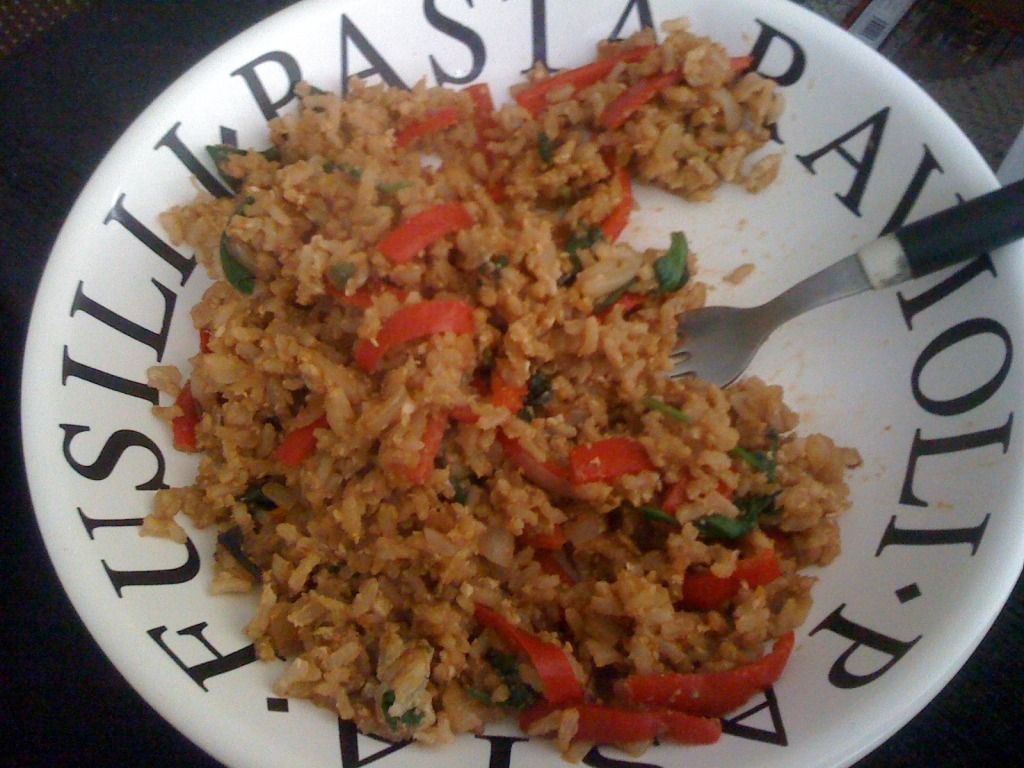 Then tuck in and enjoy! To check out Kate's variation of this recipe's, check out
her blog
.