In poundland the other day, I found some really sweet things to make nail art even more fun! There are 12 different 'jewel's'- a variety of stars, flowers, clovers and hearts. I am not the most proud of this design, I have definitely come up with better things (it's the colour pairing that's off in my opinion..) but this one's still cute in its own way. I love this pearly colour that my sister got me for my birthday, but I thought the pink of the star needed grey behind it, and together it just doesn't quite work.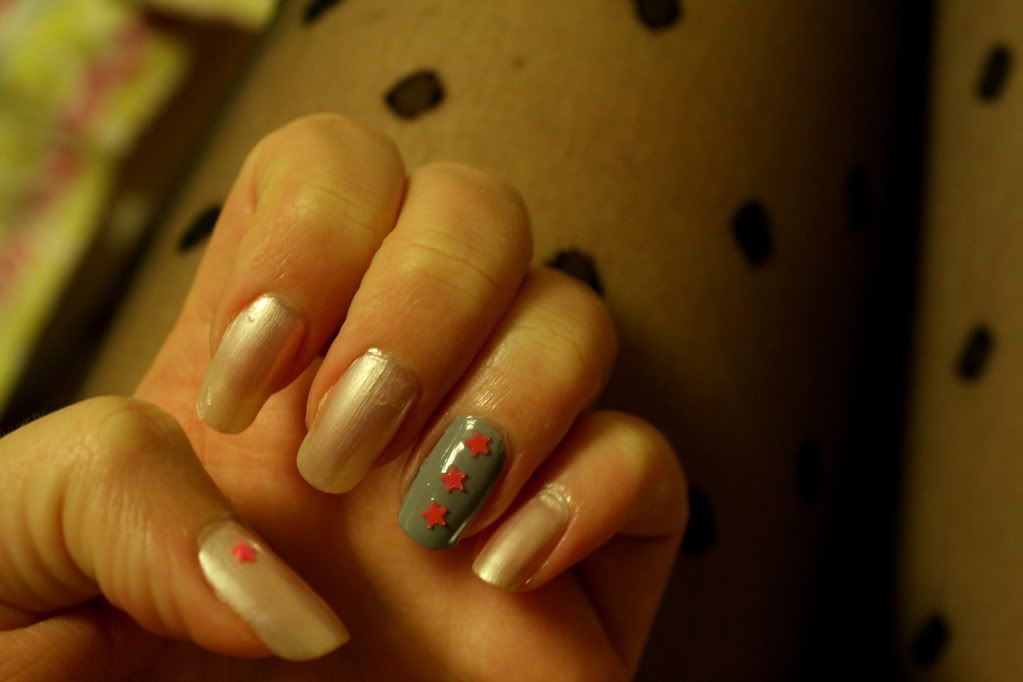 After re-looking at these photo's I couldn't kid myself anymore that I could walk around with nails like that, so I added another purpley shade on top of the pearl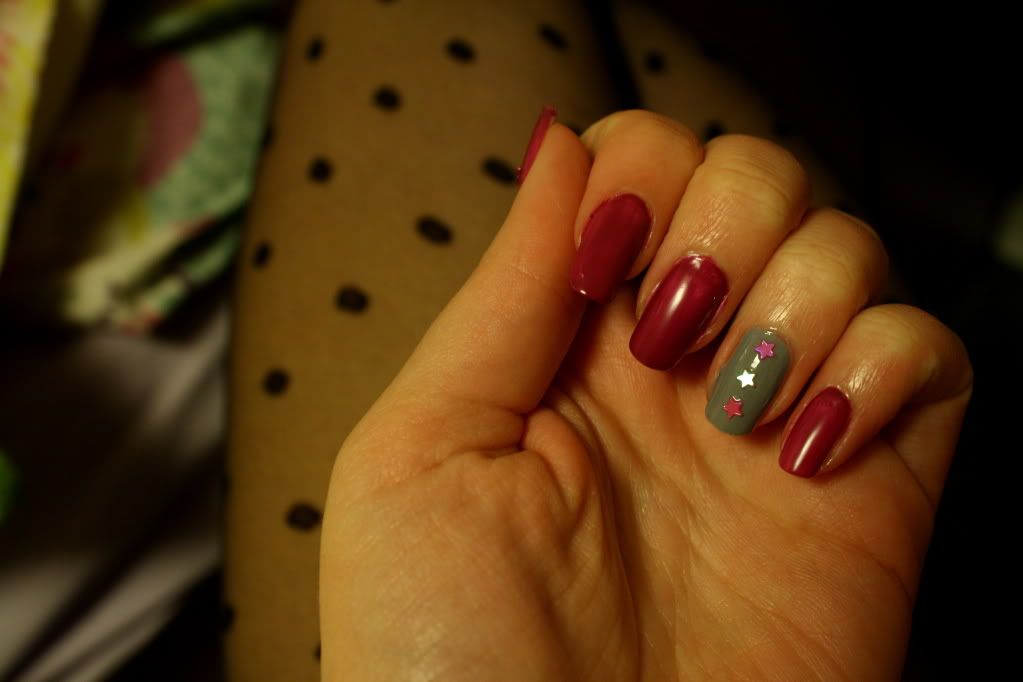 Have you ever used nail gems? How do you find them? That wooden stick was so useful.. it woulda been a struggle if I didn't have it!