So when I was back home my sister, mum and I had a day out and I bought some lovely books and 3 boxes of tea. I was really impressed with the tea so I wanted to share it with you :) It's from a brand called 'Yogi Tea' and it's quite adorable. Each teabag comes in an individual wrapper and the boxes are incredibly fragrant so you can get a feel of if you're gona like them or not. I decided to go for a green tea flavour, as I rate green tea rather highly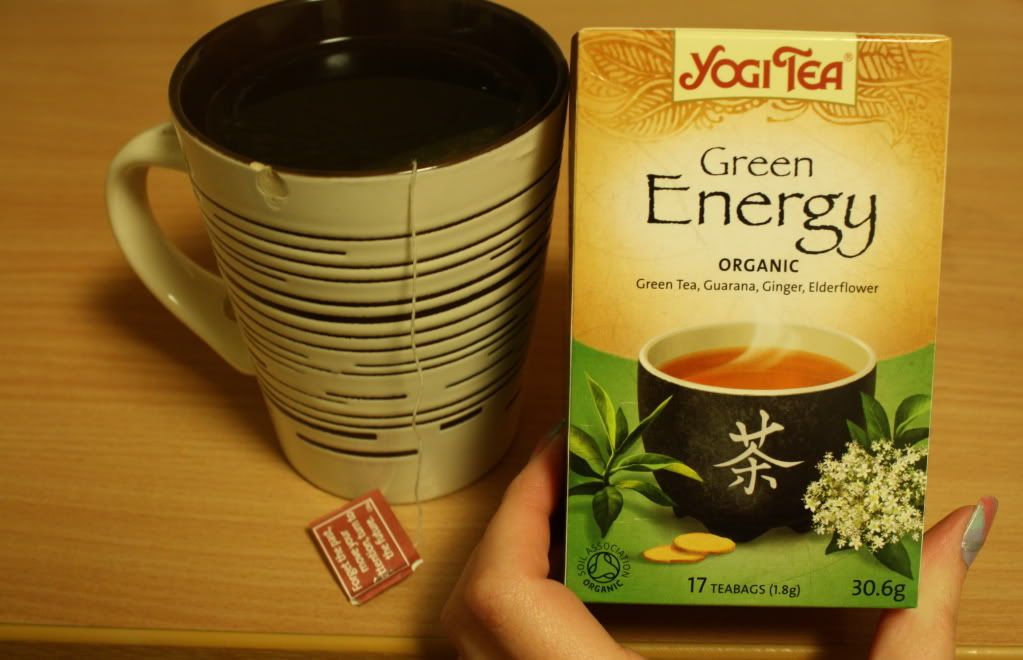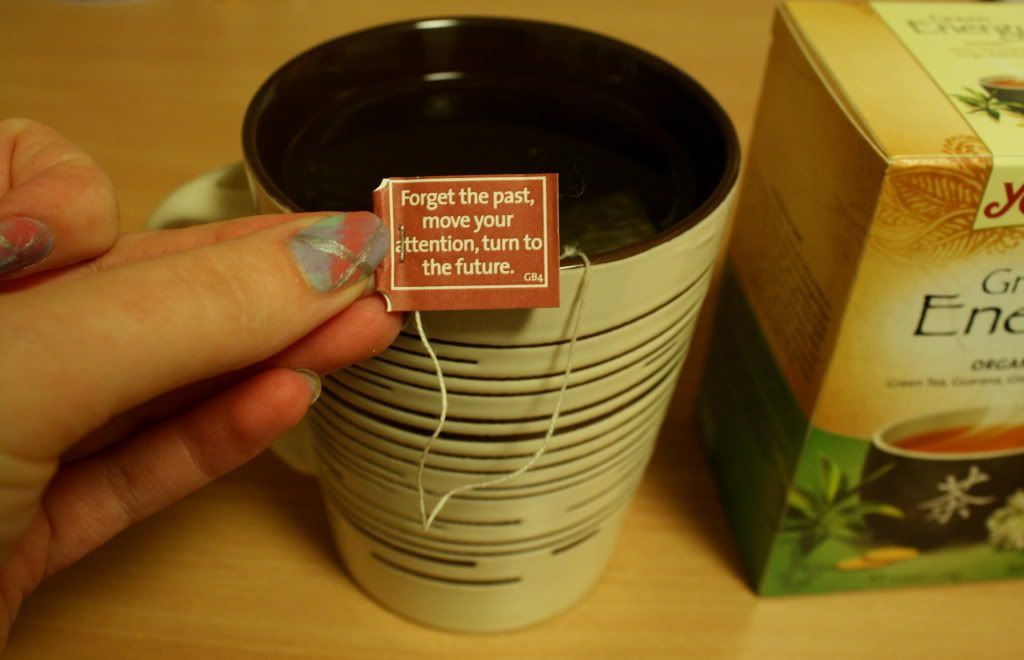 each teabag has a new 'inspirational' quote on, which I think is sweet
(and makes waiting for the kettle to boil a little more interesting)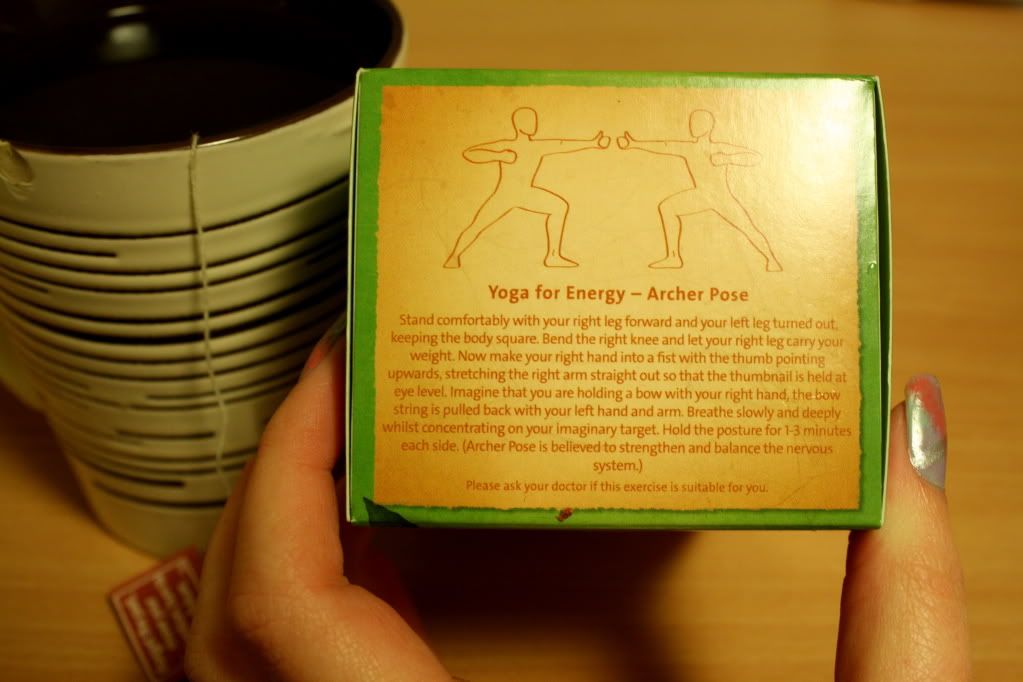 and the bottom of the box is home to a yoga position that the creators consider to be helpful.
well I consider it to be too, I just don't get to choose which position they put on there!
Overall, I am impressed. It's not my favourite flavour for green tea but it isn't displeasant and I can definitely handle it for all these other benefits! Have you ever had Yogi tea? what was your favourite flavour?