I saw this on
Kaylah's
blog a long while back, but fell in love straight away. I thought it'd be quite difficult to do but I was actually wrong! It was simpler than some of the celotape designs I do and a lot more fun/creative.
I would do a tutorial of how to do galaxy nails, but Jen over at
Polish and Pearls
did such a good job, I don't really think mine would be of any use! All I would say is that I didn't have as bright a blue as Jen did and it still looks cool, and I only had one type of glittery nail polish - so do what you can with what you have, any which way galaxy nails are cool in my book.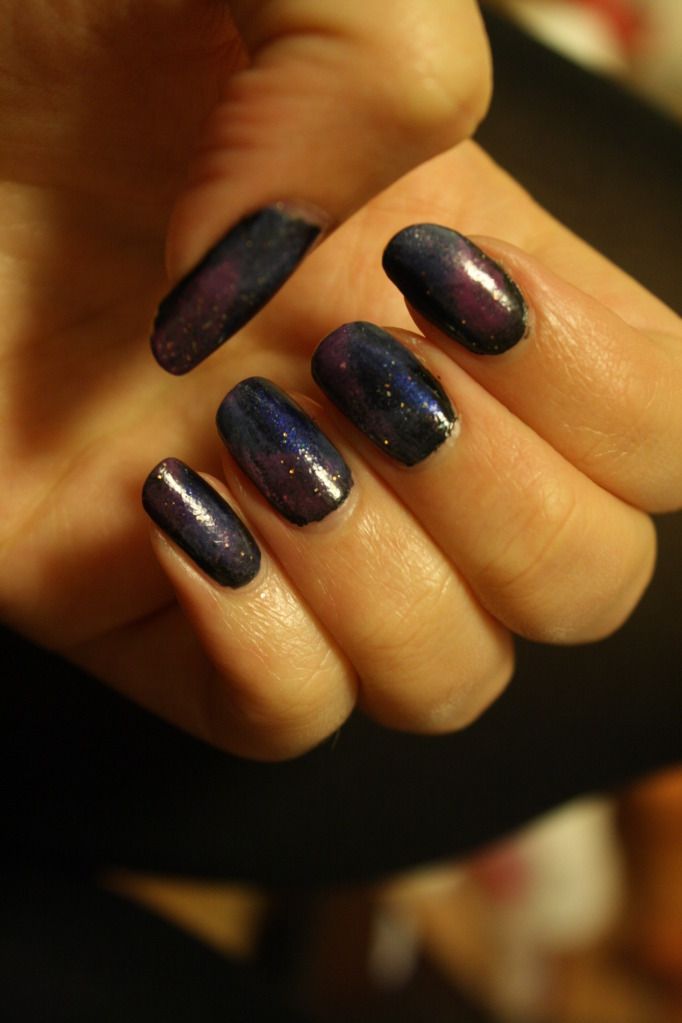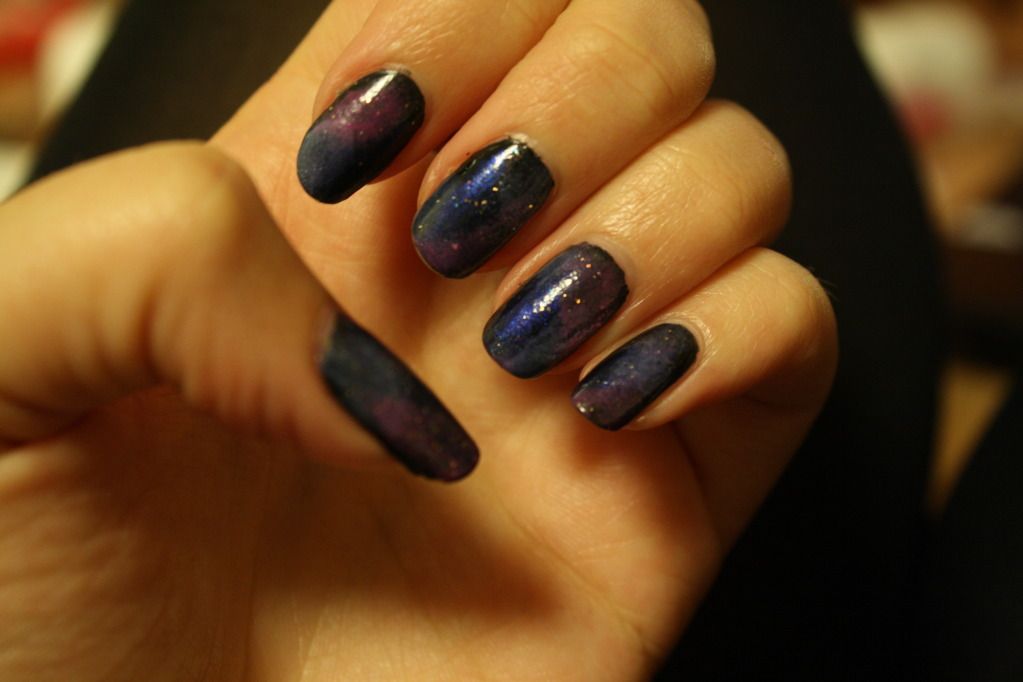 what do you think?! I'm so proud, I look down at them all day long and I'm gona be sad when they start chipping. Definitely give it a go though, and let me know how it goes :)