I'd probably say this is my favourite nail varnish colour. It's the one I look down at and it reminds me to be happy. I love that a nail varnish can do that for me, I must be fickle. But I also love the grey with it, because they're both the same shade almost. like pastels that go together. I don't know what I'm tyring to say but I hope you get it anyways.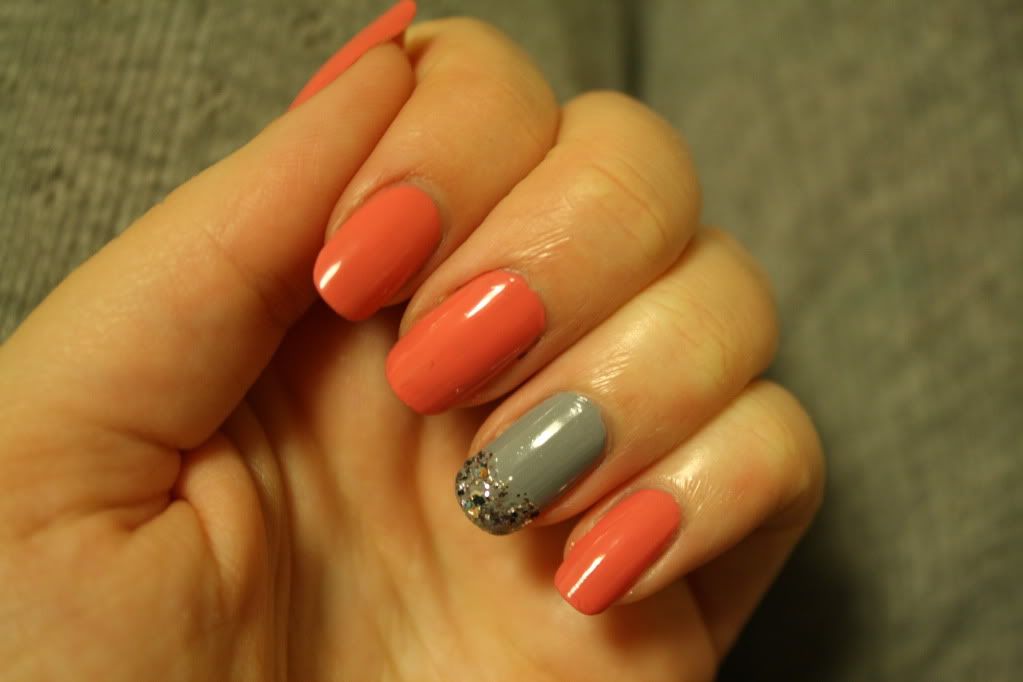 I was just gona do the plain pink but then I thought big and came up with this number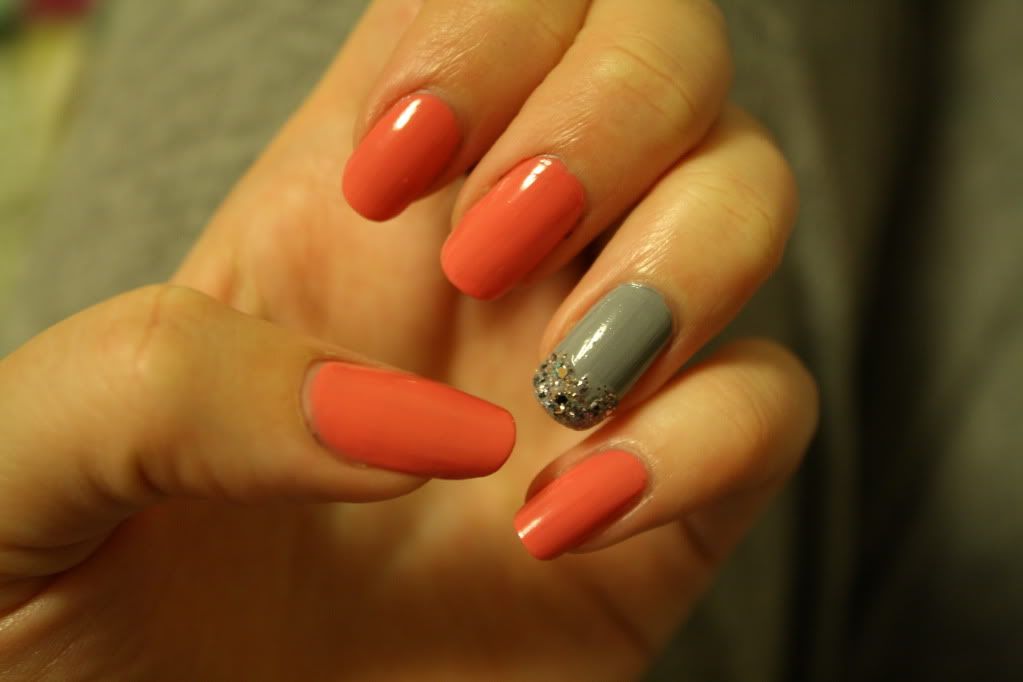 it's almost like a glitter manicure?!