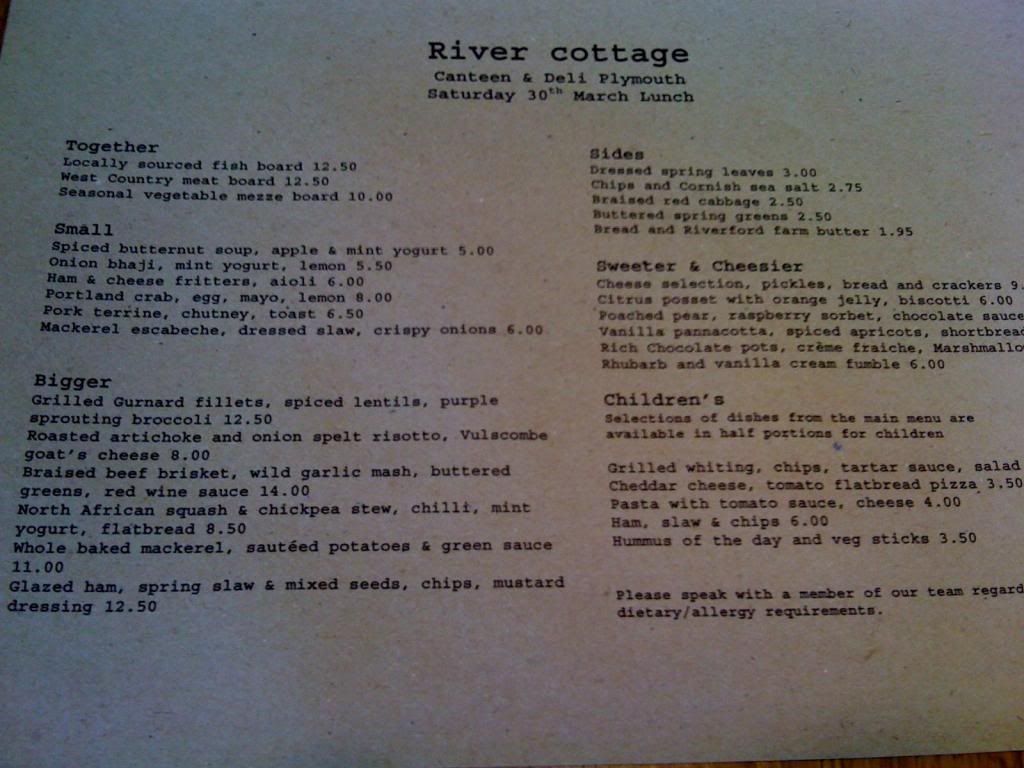 On Saturday the 30th of March, dad and I went to Hugh Fearnley Whittingstall's River Cottage Canteen and Deli for lunch. We made reservations which was a great decision because it was packed when we got there and others had been turned away. We were sat very quickly and provided with water.
As you can see from the menu it says '30th March, Lunch'. This is because the dishes change literally day to day. Not week to week, but day to day. I looked at a menu from the Tuesday of the same week (trying to plan what I was going to have) but the menu had changed (luckily to something better)!
I was kind of expecting more of a canteen lay out - long tables with benches rather than chairs, but I thought the decor was nice anyways. I liked the miss-matched chairs and door-tables. In the right photo is the deli - lots of local cheeses, homemade pastry picnic foods and local produce.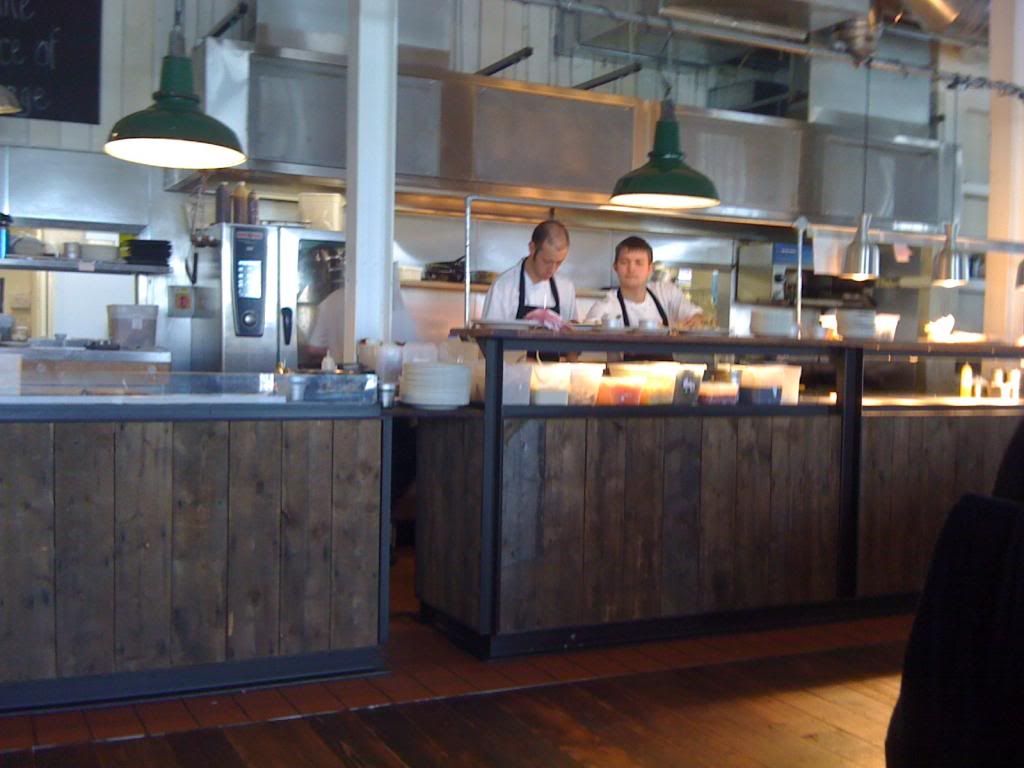 The kitchen was right on the front and you could see all of the dishes being prepared, made and organised whilst you waited. I thought that was a good touch because I'm quite a nosey foodie anyways! Our waitress was the loveliest girl ever. She was very busy but also very attentive and so polite - when I took the tea bags out of our teapot and popped them on the side of my saucer, she noticed within two seconds and offered to take the plate and give me a new one. We also didn't have to sit with our dirty plates in front of us for more than two minutes.
Onto the food!
We both opted for the Braised beef brisket with wild garlic mash, buttered greens and a red wine sauce.
It was absolutely delicious. Although the mash is green, the garlic wasn't over powering. The beef was incredibly soft, moist and flavourful and the red wine sauce really packed a punch. I would definitely eat this again and if you go, I definitely recommend it to you, it was delicious!
As it was for lunch we didn't opt for anything else - and I was full for a rather long time following this! I would certainly return to Hugh's canteen to try some of the other dishes out, you're definitely spoiled for choice! My only downfall would be on the price of drinks - wine was £4 a glass and over. I wasn't drinking but I'd be put off if I wanted one. Have you ever been? What did you have?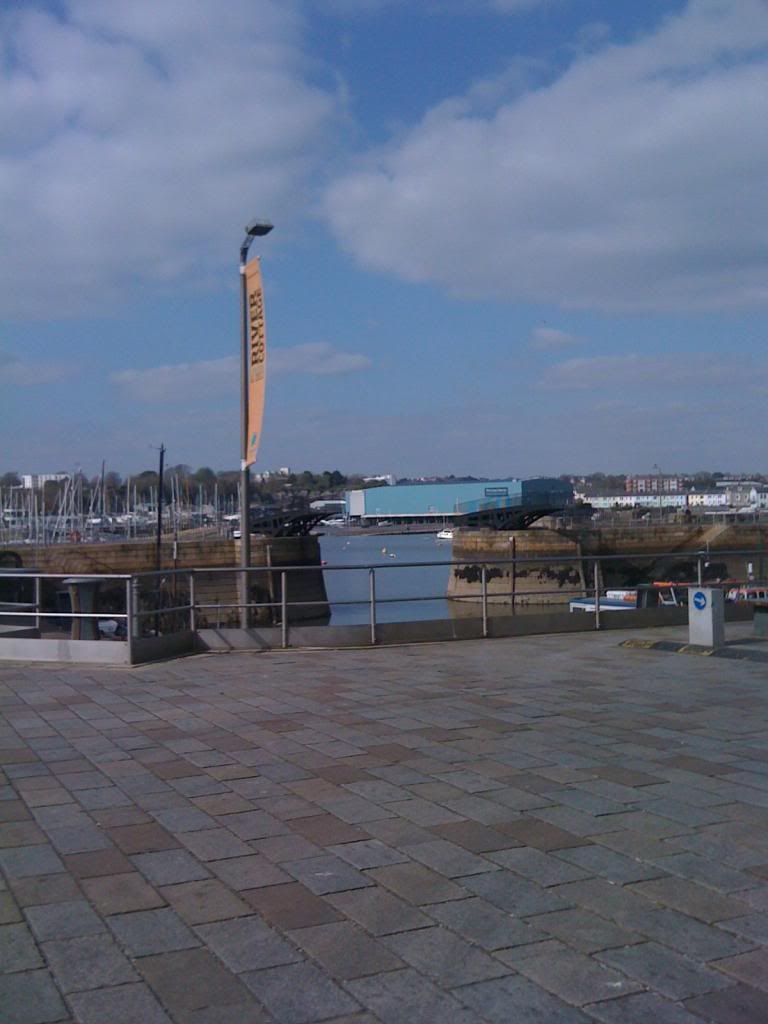 it was a lovely day too, so we went for a walk. Such a good location for the restaurant.