The girls (Theana and Harriet) decided to gang up on me and pressure me into buying a turtle neck. They said it revolutionized their wardrobe and made them feel fancy. Well, I trusted them and they were right. This is my current go to outfit; it's so cosy, warm and every part of my body is covered! With the bitter cold out (it just catches your breath sometimes!) I need more and more things to wear to stay alive.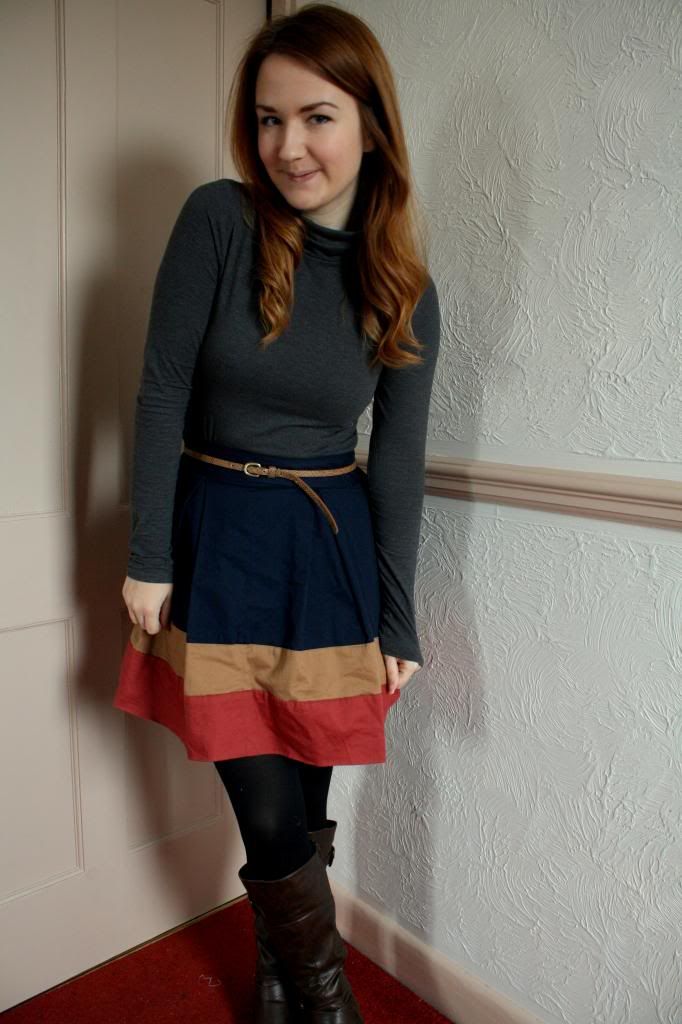 Skirt from Primark, turtle neck from H&M, boots from ebay!
A very cheap outfit, but one that also makes me feel very nice :)
Is it cold where you are? are you ready for Christmas now? My decorations aren't up yet but my sisters are, and probably my mums...