So Monday's recipe is a day late because I didn't actually plan this, I just fancied them. I'm not a fan of baked beans, I don't know why, it's just the flavour and texture. I do eat them sometimes, when I get a real craving for them. So when I get that craving, I make this little recipe to change them around ever so slightly!
Ingredients;
baked beans (I'm too poor to have heinz, but any brand you want)
Worcestershire sauce
BBQ sauce
Paprika
seasoning
Chicken/sausage/bacon
salad leaves
baked potato
I do not have time to bake a potato in the oven for hours, I know it's super nice, but when I get home I'm usually hungry and want something within 15 minutes. I pierce the potato a few times, whack it in the microwave for 5 minutes, turn it over, another 3-5 depending on how big it is, then coat it in oil and a thin layer of salt and pop it into a hot oven.
Whilst the potato is in the microwave I empty the beans to a saucepan on the hob - I just prefer that to the microwave. Add in the worcestershire sauce (I'd say probs 3 tablespoons but you judge it how you like it), BBQ sauce (again, as much as you'd like) and paprika (at least a teaspoon, but I always add more). Stir this all around and taste, I usually season at this point.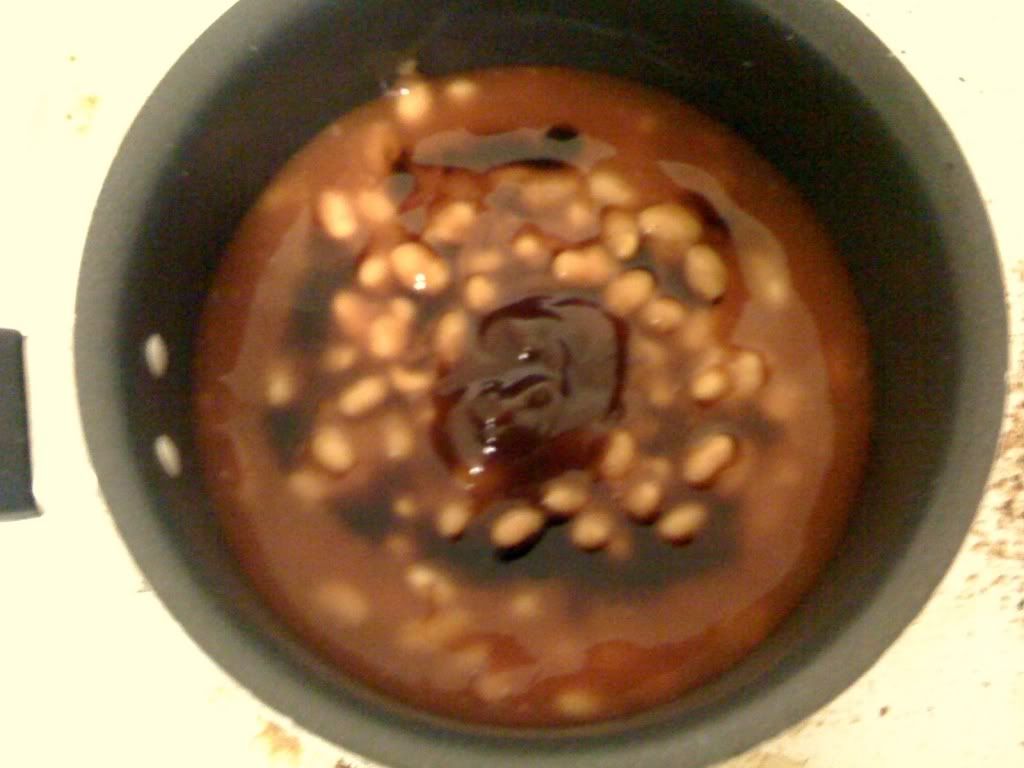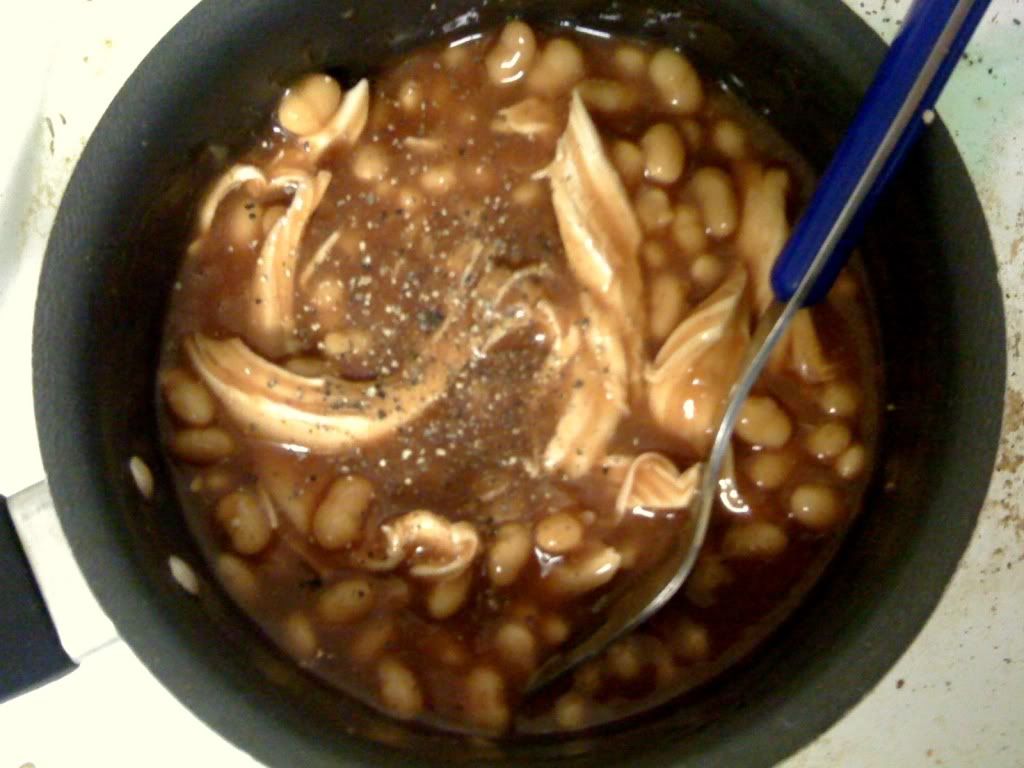 Today I used roasted chicken as I got a bargain from Morrisons yesterday, and I wanted to rehydrate the sometimes dry breast meat, but you can use sausages, bacon or whatever you have lurking about your freezer! Add in the salad leaves after that and give it all a good stir!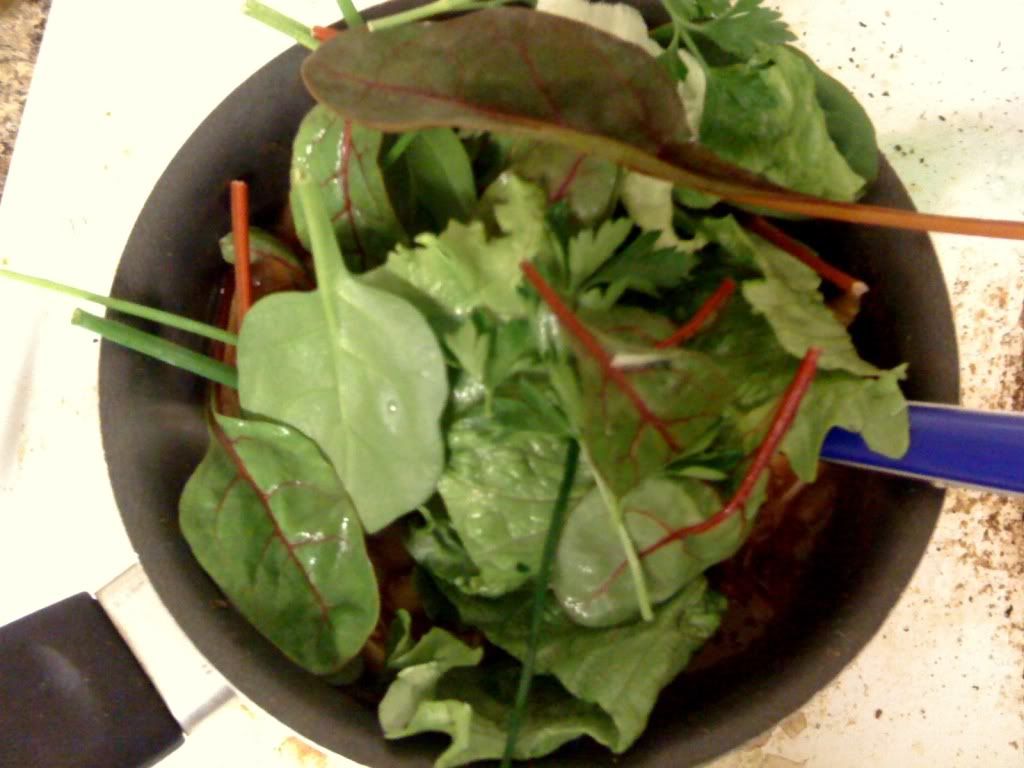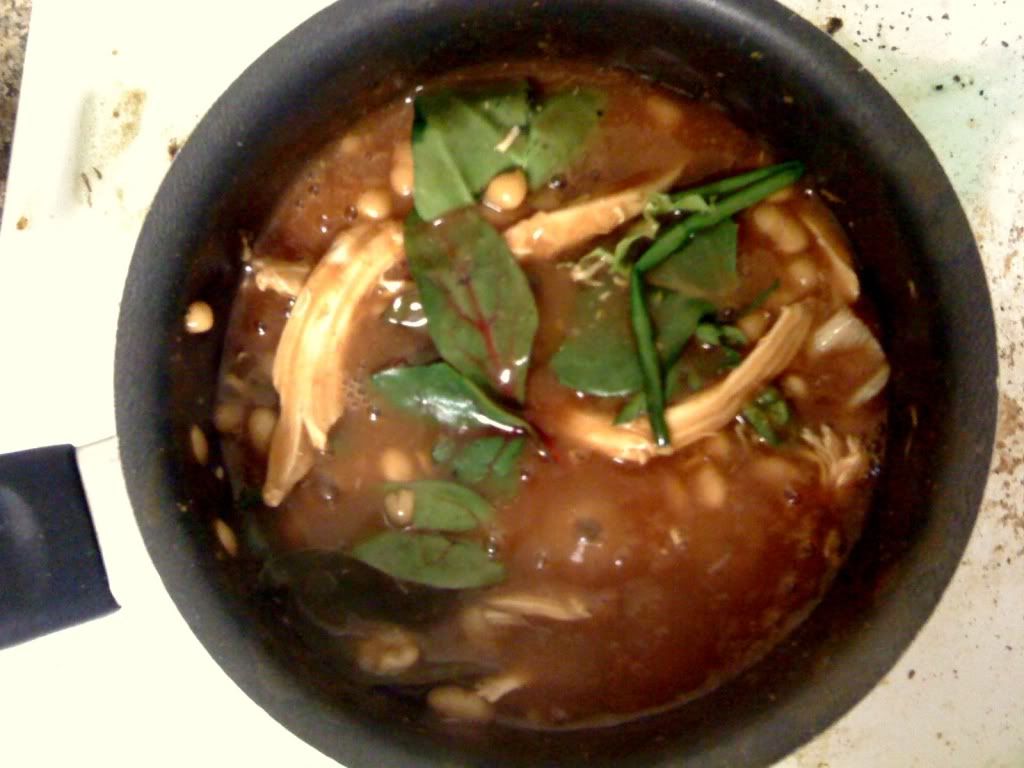 Now you just need to prep your potato, butter (I'd also use cheese if I had any but alas, I do not), and serve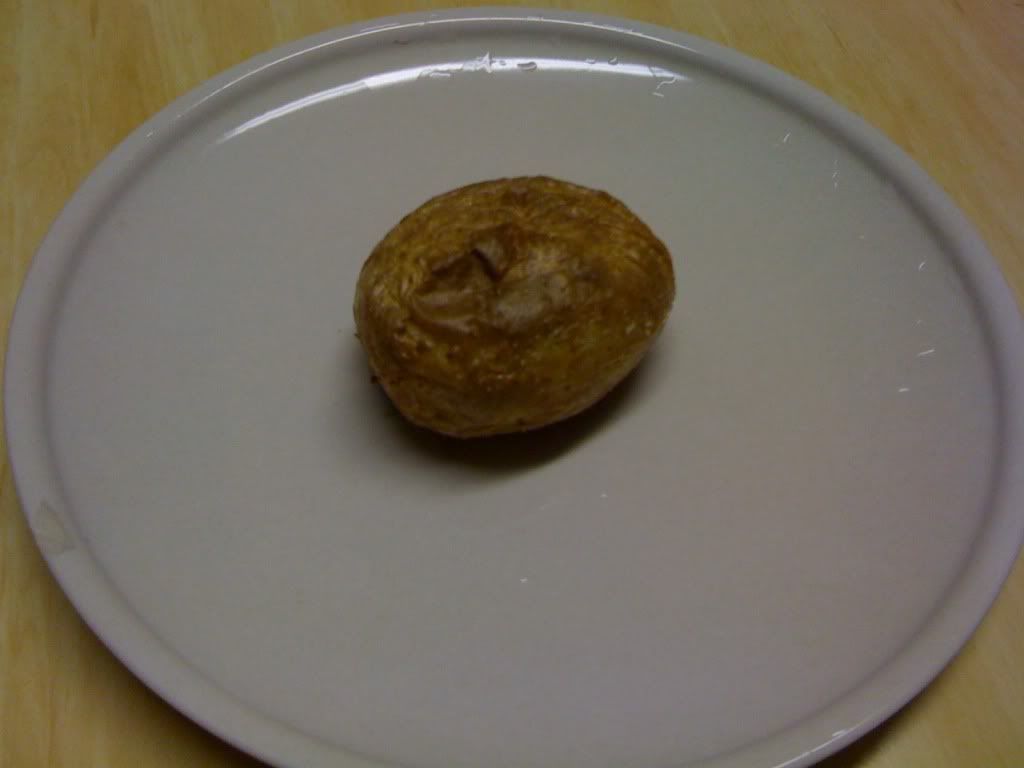 Now I'm suitably filled and satisfied, I'm off to read Harry Potter and the goblet of fire. My lectures have started up again now and I have lots of academic reading I need to do but Harry seems so much better, plus I am so closing to finishing the book that I know I will in the next couple of days! How's the start of your week going?