I just made, with no understatement, the best egg dish I've ever eaten. I mixed a couple of recipes together (
here
,
here
, and
here
) to come up with a better one. I'ts kind of a quiche without a base? I guess?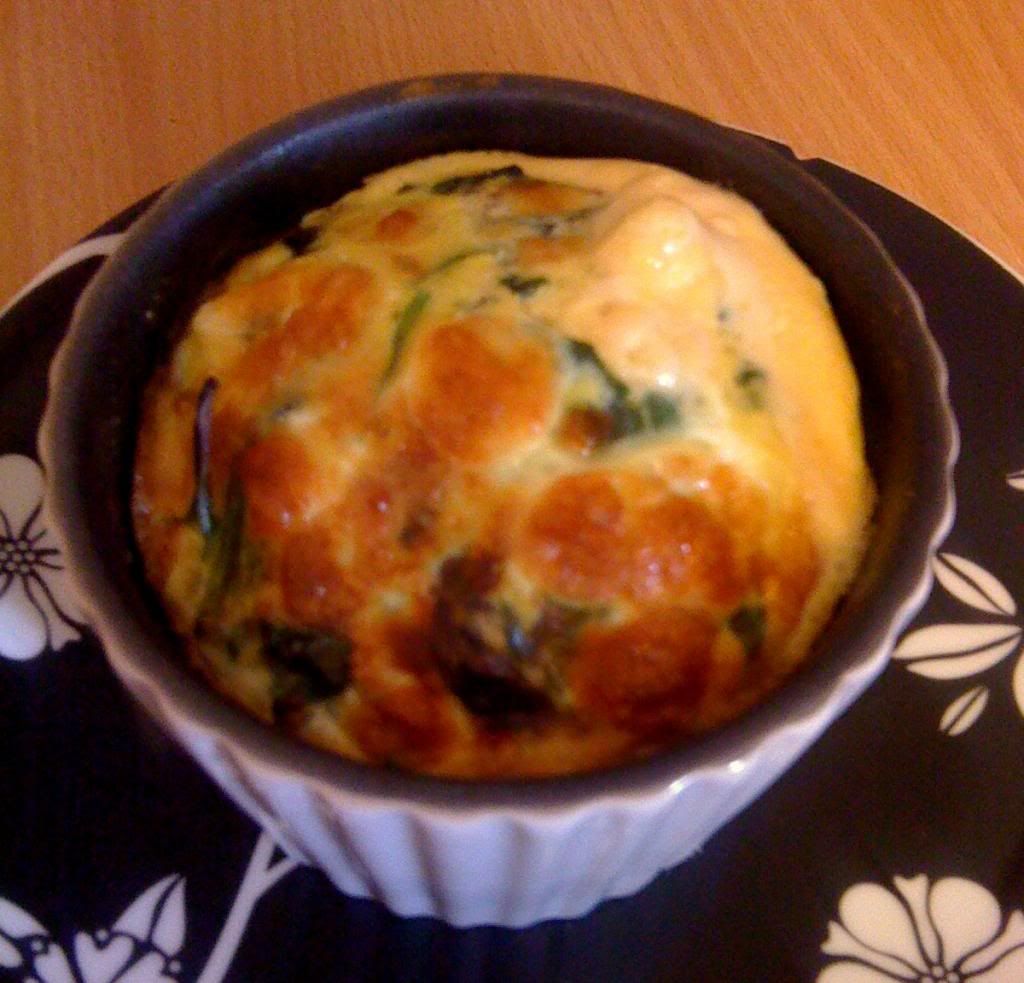 Things you'll need:
3 eggs,
seasoning,
1 tablespoon of mustard (any you have in, I chose English)
1 tablespoon of creme fraiche
a good handful of spinach (or mixed salad greens as I use)
Cheese (of your choice) about three slices crumbled/grated.
2 slices of bacon per ramekin
Ramekin.
How to:
Precook the bacon
Preheat oven 180 degrees. wilt spinach in a pan (with a little butter if you like, I did),

whilst this is happening, crack your eggs into a cup and stir to scramble

take it off the heat and stir in the creme fraiche and mustard.
Some people line their ramekins with butter or spray, I didn't and it was fine but you can if you like
once the greens mix has cooled, add the eggs to the pan (not to cook, just to mix so make sure it's off the heat), and season
add most of the grated cheese to the mix, and stir it alllllll up.

pour it into the ramekin, top with cheese

make a ban marie (get a roasting dish, fill it up with water so that half of the ramekin is submerged - this means it'll cook more evenly) and pop into the oven for 25-30 minutes.
test if it's ready by sticking a knife in and seeing if the mixture pours out.
If you make it, I hope you enjoy it as much as I did! It's definitely been added to my list of favourites. Other additions I was considering: no bacon or little pieces of bacon cut up in it (cooked prior though) or ham, or smoked salmon!