Oh how I love this nail varnish. It is better than any other colour I own and have ever seen. It makes me so happy everytime I look down, it's just a gorgeous colour. So silky smooth and glossy. It's miss sporty (from either boots or superdrug, my nan got it for me) so it chips quite easily, so I always always always put a clear coat over the top :) My nails are super long at the moment (which is peculiar for a stressful exam period), so I thought it was the perfect time to show case this colour.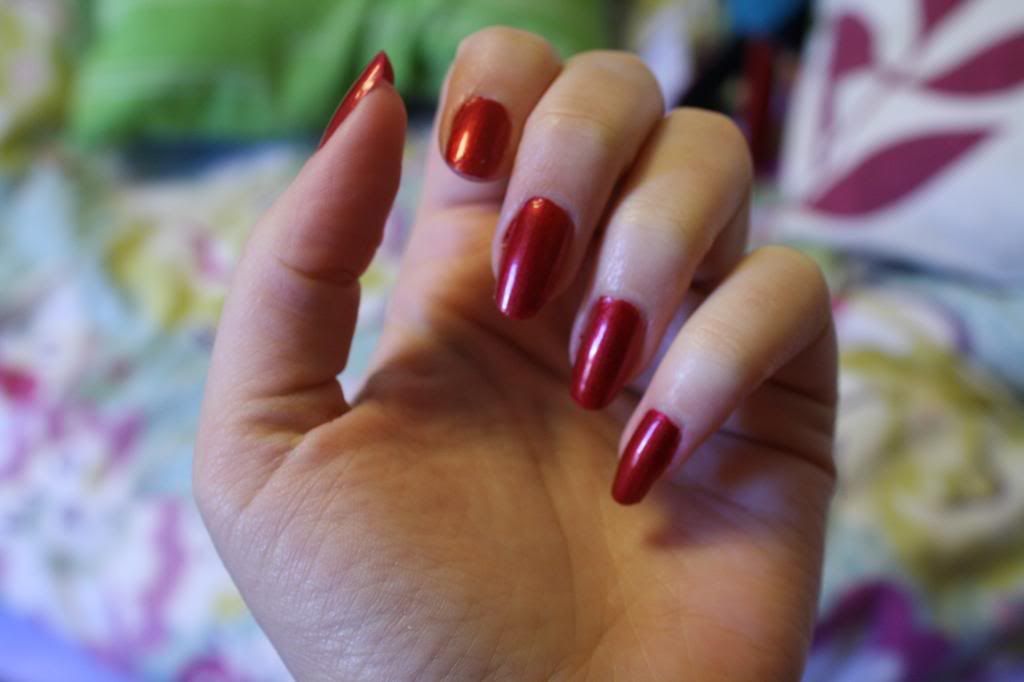 This brand is Miss Sporty, it's name is technically 160. I just call it true blood because that's what it reminds me of!
What's your favourite shade nail varnish?